ACE911.com is AmericanContractorExchange.com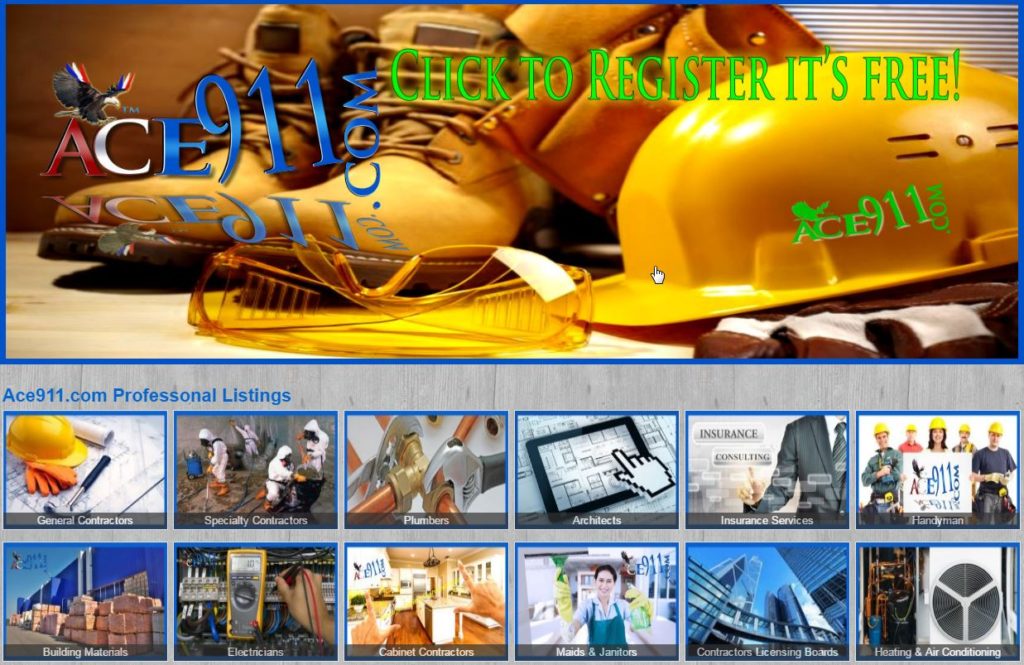 ACE911.com We never leave a contractor behind.  Any contractor is welcome to join for free.
We "know" how difficult times have been for the contractor. We invested heavily in building this site for you before the great recession. We paid the price in loss of virtually everything we had financially and spiritually.  But we held fast, kept the faith and we are here to lend a helping hand.
Every Contractor can have a free listing on ACE911.com.  Get your business back on it's feet. Show your support in registering today for free.
In addition to a free business listing you will also have a job board, classified and more.
ACE911.com "We never leave a Contractor behind"